Capture the Essence: Your Ultimate TTV Photography 101 eBook Guide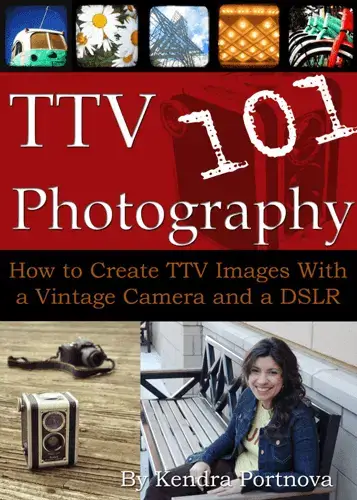 TTV Photography 101 eBook Guide
My E-book will guide you on how to mix vintage style box cameras and today's digital DSLR cameras to produce some pretty unique images. So jump on board and enjoy the process of TTV Photography with me!

"See Through a Different Lens: Dive into the World of TTV Photography with Our eBook!"
What You Will Learn In This TTV Photography 101 eBook
10 Reasons Why You Should Get Our TTV Photography eBook Guide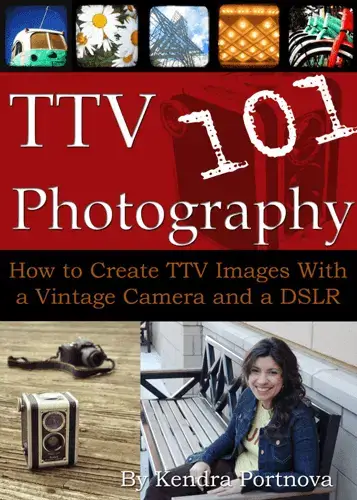 Unique Photography Technique: Learn a distinctive photography technique that blends the charm of vintage box cameras with the capabilities of modern digital DSLR cameras, creating enchanting nostalgic images.
Step-by-Step Guidance: Receive detailed step-by-step guidance on how to create a TTV contraption and capture beautiful through-the-viewfinder (TTV) images, making the process easily understandable and actionable.
Affordable Learning: Priced at just $9.97, the eBook is a cost-effective way to delve into the world of TTV photography and enhance your skills without a hefty investment.
Satisfaction Guarantee: With a 30-day money-back guarantee, your satisfaction is assured, making the purchase risk-free as you explore the enriching content of the guide.
Self-Paced Learning: The eBook facilitates self-paced learning, allowing you to progress at your own pace and revisit the material as needed, ensuring a comfortable learning journey.
Professional Author Insight: Benefit from the insights and experiences shared by Kendra Portnova, a photographer with a growing interest in a fine art approach to photography and alternative processes like TTV.
Creative Skill Enhancement: TTV Photography 101 eBook helps in enhancing your creativity by introducing you to a unique way of capturing images, thus broadening your photography skills.
Community Testimonials: The positive feedback from satisfied customers on the website signifies the value and effectiveness of the eBook, hinting at the beneficial learning experience awaiting you.
Real-World Examples: The eBook comes with real-world examples, enabling you to see practical applications of TTV photography and learn from actual implementations.
Endless Creative Possibilities: TTV photography opens up a realm of creative possibilities, helping you explore a unique and vintage style of photography that sets your work apart.
What Our Customers Have to Say
I love it, I started to make the contraption for my vintage camera, but, my camera view finder is blurred, I need some help with it, or I have to get another vintage camera, but, her instructions are great, I even went to her Blog to thank her. Great buy.
AMAZON CUSTOMER
⭐⭐⭐⭐⭐
Examples of TTV Photography
How To Fake TTV Photography
Watch this "sneak peek" …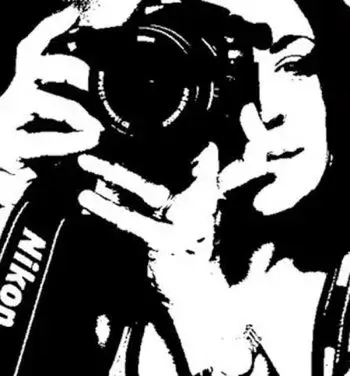 With a camera in hand at a very young age, it has remained a staple item throughout her life. As a photographer, Kendra captures what most of us pass by everyday in the hustle and bustle of life.
She takes the time to recognize and capture the beautiful details of this every changing world.
As a photographer, she has a growing interest in a fine art approach to photography and alternative processes like TTV( through the viewfinder). It combines "old school" vintage cameras and today's digital DSLR to create unique nostalgic images.
She is the author of " TTV Photography 101″ an e-Book available here. It explores the methods of how to make a ttv contraption and guides you on how to take the images.
Kendra resides in her hometown of Roanoke, nestled in the Blue Ridge Mountains of Virginia with her husband, two sons and their Rottie, Stormy-girl.
Roanoke Virginia Artist And Cancer Survivor Exhibiting Work To Help Other Colon Cancer Survivors
Your TTV Photography Journey Starts Here
Unleash a realm of photographic creativity that's as unique as your vision. TTV Photography isn't just a technique; it's a journey back in time, capturing today's moments with the nostalgic charm of yesterday. Your voyage into this enchanting world is just a click away, with the "TTV Photography 101" eBook guide leading the path. Don't just capture images; tell timeless stories through a vintage lens.
This isn't just about learning a new photography technique; it's about expanding your artistic horizon and adding a vintage charm to your portfolio that's rare to find. The "TTV Photography 101" eBook guide is more than just a manual; it's your companion in crafting visually enthralling stories that resonate across time.
With a 30-day money-back guarantee, the only thing you stand to lose is a chance to discover a new dimension of creative expression. Embrace the past to capture the future; your journey into the heart of TTV Photography begins now. Click below to grab your copy and step into a world where the past and present converge into timeless imagery.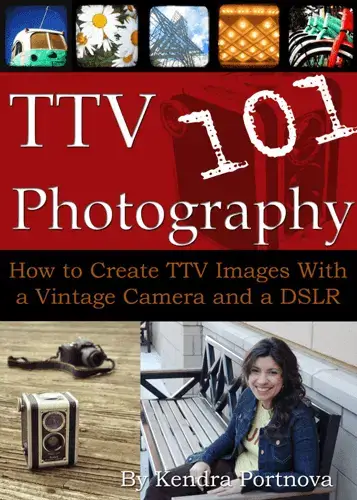 TTV Photography 101 eBook Guide